Dr. Desai was recently named one of the "10 Best Corrective Eye Surgeons" in New Jersey for 2017 by the American Institute of Medical Professionals.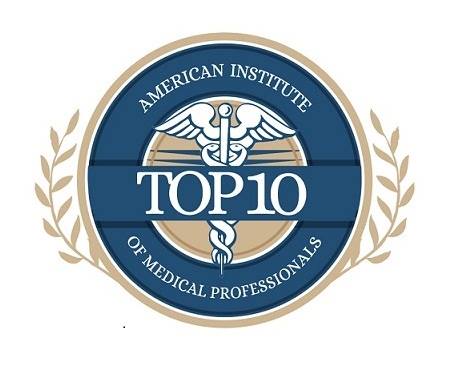 The American Institute of Medical Professionals was founded on a big and innovative idea- physicians should be recognized for excellence in their field and that potential patients can benefit from this knowledge. American Institute is an impartial third-party rating recognizing excellence of practitioners in the field. They compile an exclusive list of the "10 Best" physicians for each state. This is a prestigious honor as each awardee:
· Be formally nominated by the Institute, patients, and/or a fellow physician
· Have attained the highest degree of professional achievement in his or her field; and
· Have done so with an impeccable Patient Satisfaction rating.
Many practitioners can achieve high degrees of success but this is often times at the expense or satisfaction of the most important person- the patient. American Institute of Medical Professionals looks for physicians that have achieved unparalleled success but most importantly have done so for the benefit of their patients. Very few practitioners can do so and their organization recognizes this significant achievement.
MEA is honored to have one of its physicians receive this award and continuing our mission to provide exceptional care to our patients at every encounter.
Matossian Eye Associates is a center of excellence for comprehensive eye exams, cataracts, glaucoma, dry eye, retina, cornea, contact lenses, and clinical trials, featuring outstanding services offered by nationally recognized doctors. For a consultation, please call our toll free number at 1-800-708-8800 or visit us at www.matossianeye.com.