A sampling of the artwork from pARTners™ Art, who exhibited in the reception area of Matossian Eye Associates' Doylestown, PA and Hopewell, NJ offices to be enjoyed by patients and visitors. 'Beauty' won one of the People's Choice Awards, where patients and visitors vote for their favorite piece.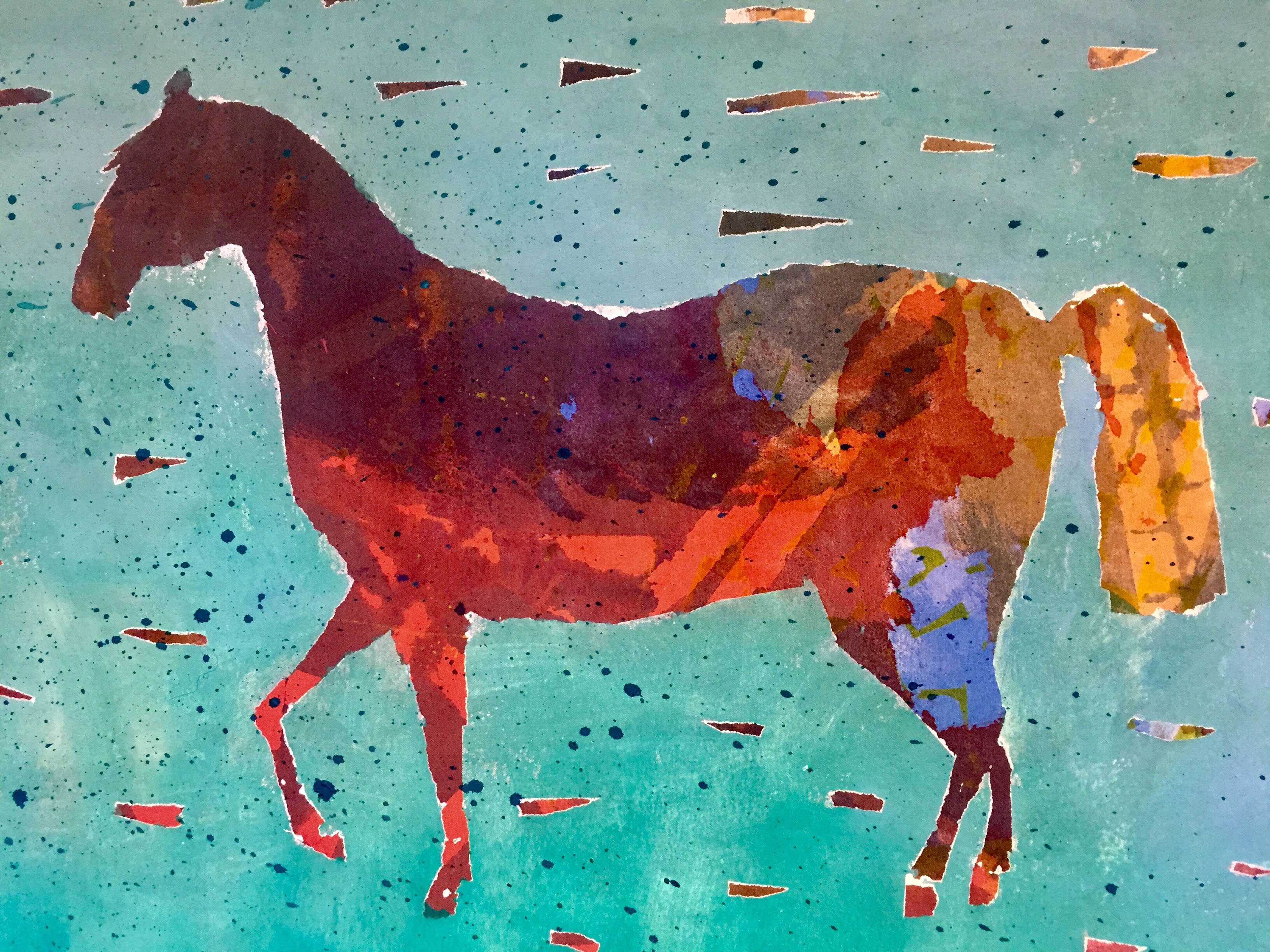 From pARTners™ Art:
pARTners™ Art

is a program of Peaceful Living's Creative Gifts® community centers. Creative Gifts is a community-based day program for adults with intellectual disabilities and autism.
Artist Elena Drozdova has developed an exclusive technique that is a multi-step collective approach to art. The participants apply masking tape to a canvas in various patterns of their choice, paint over it and then remove the tape. The process is repeated multiple times until colors and patterns achieve a certain artistic quality determent by Drozdova. Following the natural suggestions in the piece, she then uses tape, brush and scratching techniques to freehand an image to complete the painting. The results are vivid, colorful pieces of art valued for their distinct style.
The goal of the pARTners method is to use it as a model for collaborative creativity that is fruitful for artists and socially engages people living with intellectual disabilities and autism. Through this continuous practice, they find pride in the accomplishment of the finished pieces they have created.


Matossian Eye Associates (MEA) is proud to host the Local Artist Program at our Hopewell and Doylestown offices. MEA invites everyone to visit our offices to view and vote on the artwork. MEA is a center of excellence for cataracts including advanced technology implants, medical, surgical, and laser treatments of glaucoma, medical, surgical, and laser treatments of cornea, medical, surgical, and laser treatments of retina, dry eyes, oculoplastics, contacts, and comprehensive eye exams. MEA features outstanding services provided by board-certified doctors. For a consultation, please call our toll free number at 1-800-708-8800 or visit us at www.matossianeye.com.