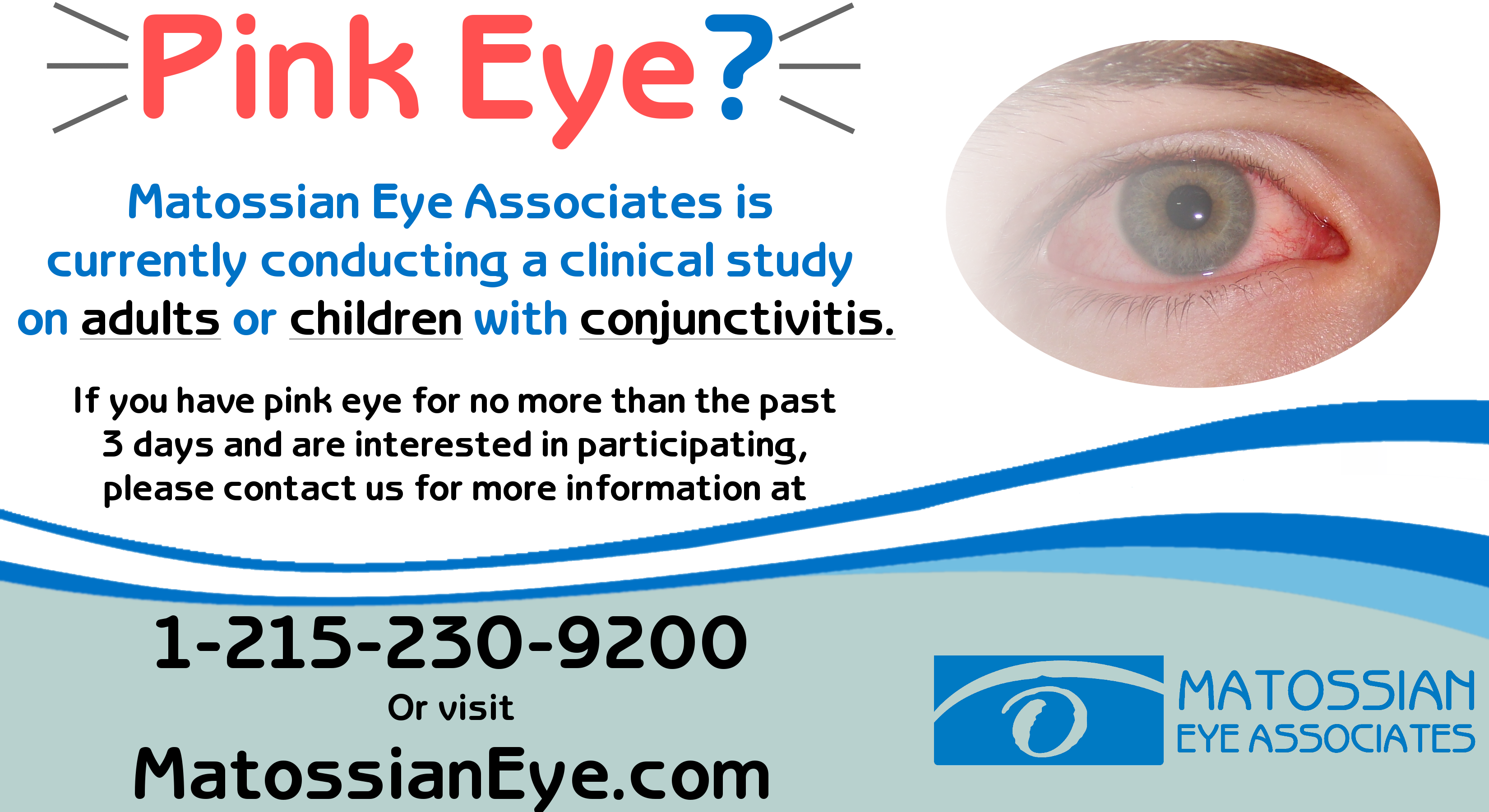 Do you or someone you know think they may have pink eye? We, at Matossian Eye Associates, are actively looking for patients to enroll and be a part of a clinical study and you may be the perfect candidate!
Please contact Erin Murphy (info@Matossianeye.com), our clinical studies coordinator to learn more!
Matossian Eye Associates is a center of excellence for comprehensive eye exams, cataracts, glaucoma, dry eye, retina, cornea, contact lenses, and clinical trials, featuring outstanding services offered by nationally recognized doctors. For a consultation, please call our toll free number at 1-800-708-8800 or visit us at www.matossianeye.com
Erin Murphy, COA
I look forward to speaking with you!