Throughout the year, team members from Matossian Eye Associates offer complimentary education and vision screenings to the public on a wide variety of eye health topics, while also sharing the latest advances in ophthalmology with healthcare providers locally and around the world.
These are a few of the many events Matossian Eye Associates team members attended in recent weeks: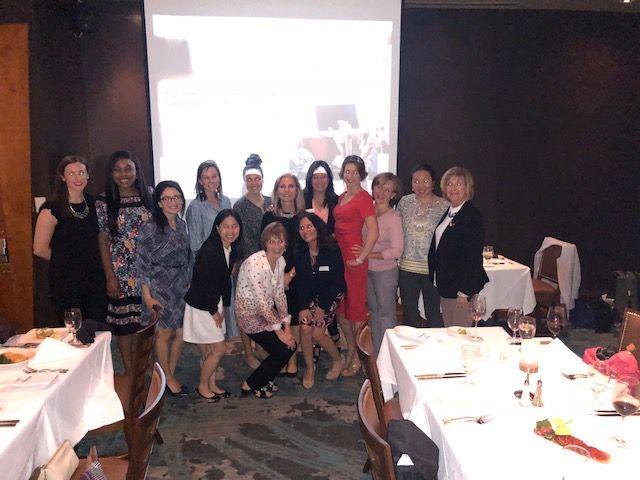 GREENSBORO, NC – Johnson & Johnson Vision invited Dr. Matossian to speak at the Clinical Insights Meeting for Women Ophthalmologists. Dr. Matossian shared her expertise on the latest in IOL cataract technology. It was a great mix of learning and fun!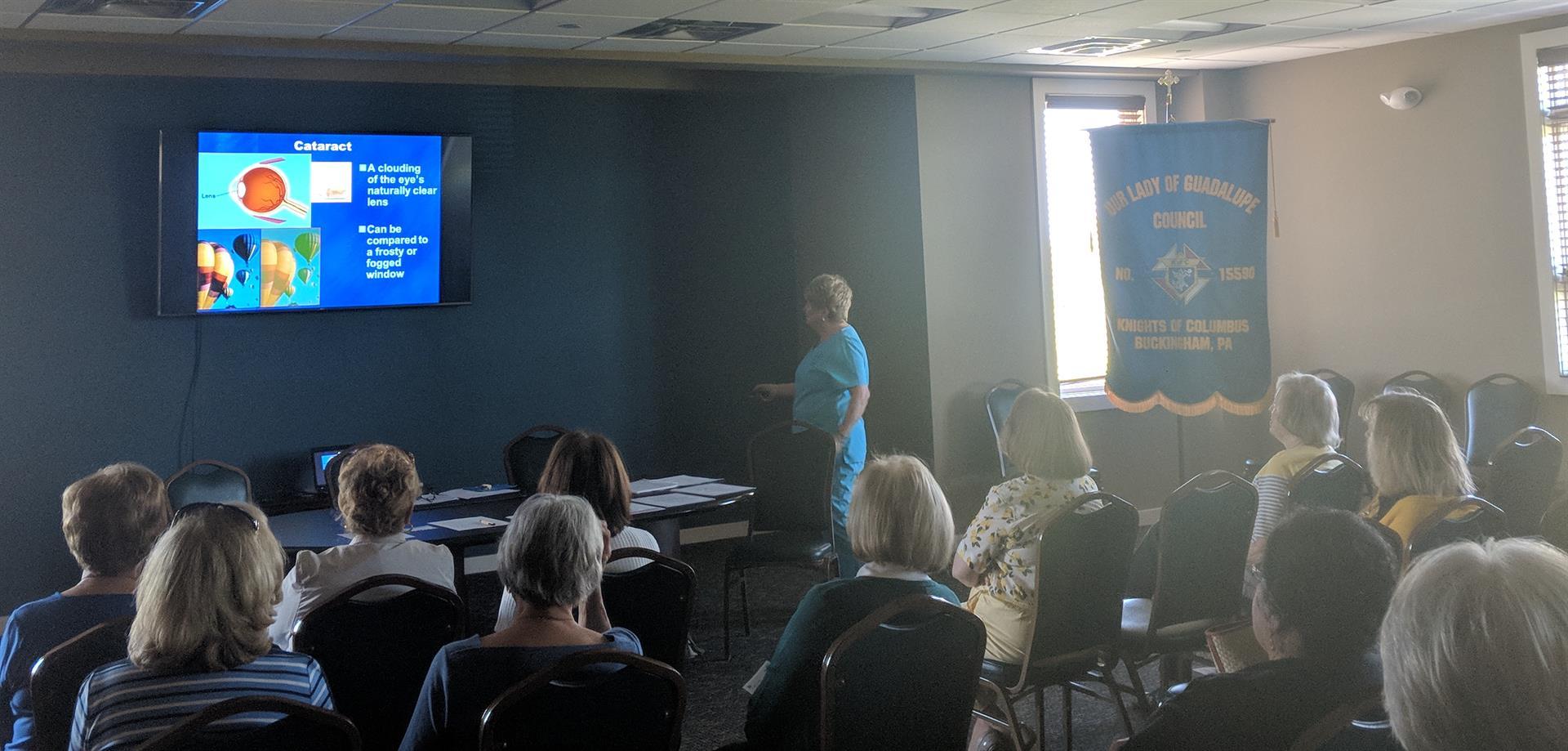 Joan Micucci, COMT presented on "The Aging Eye" to a packed house for the seniors group of Our Lady of Guadalupe Shrine in Doylestown.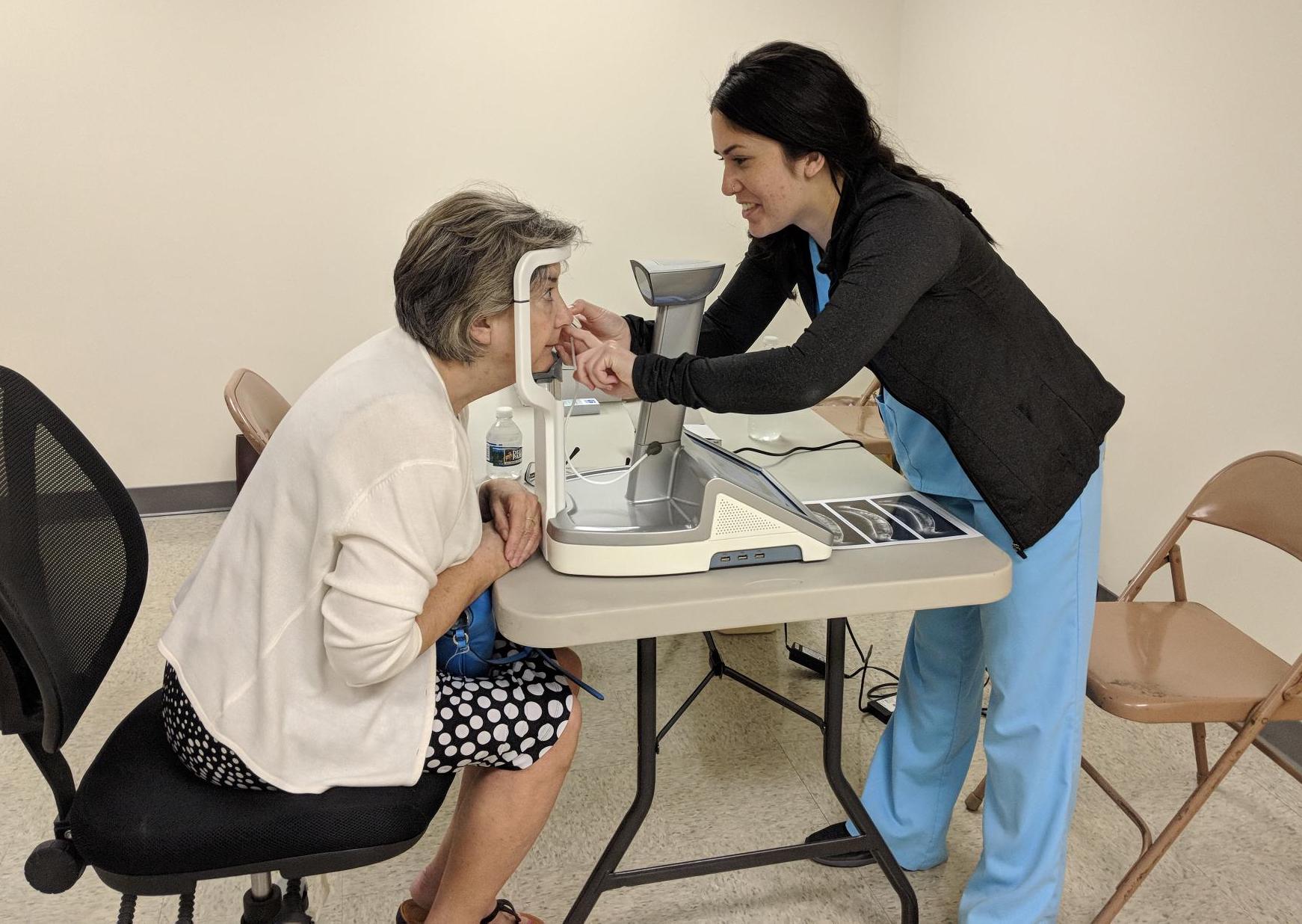 Ophthalmic Technician Annie performs LipiScans and Tear Osmolarity Tests at the Dry Eye Event in Warminster County Park, PA.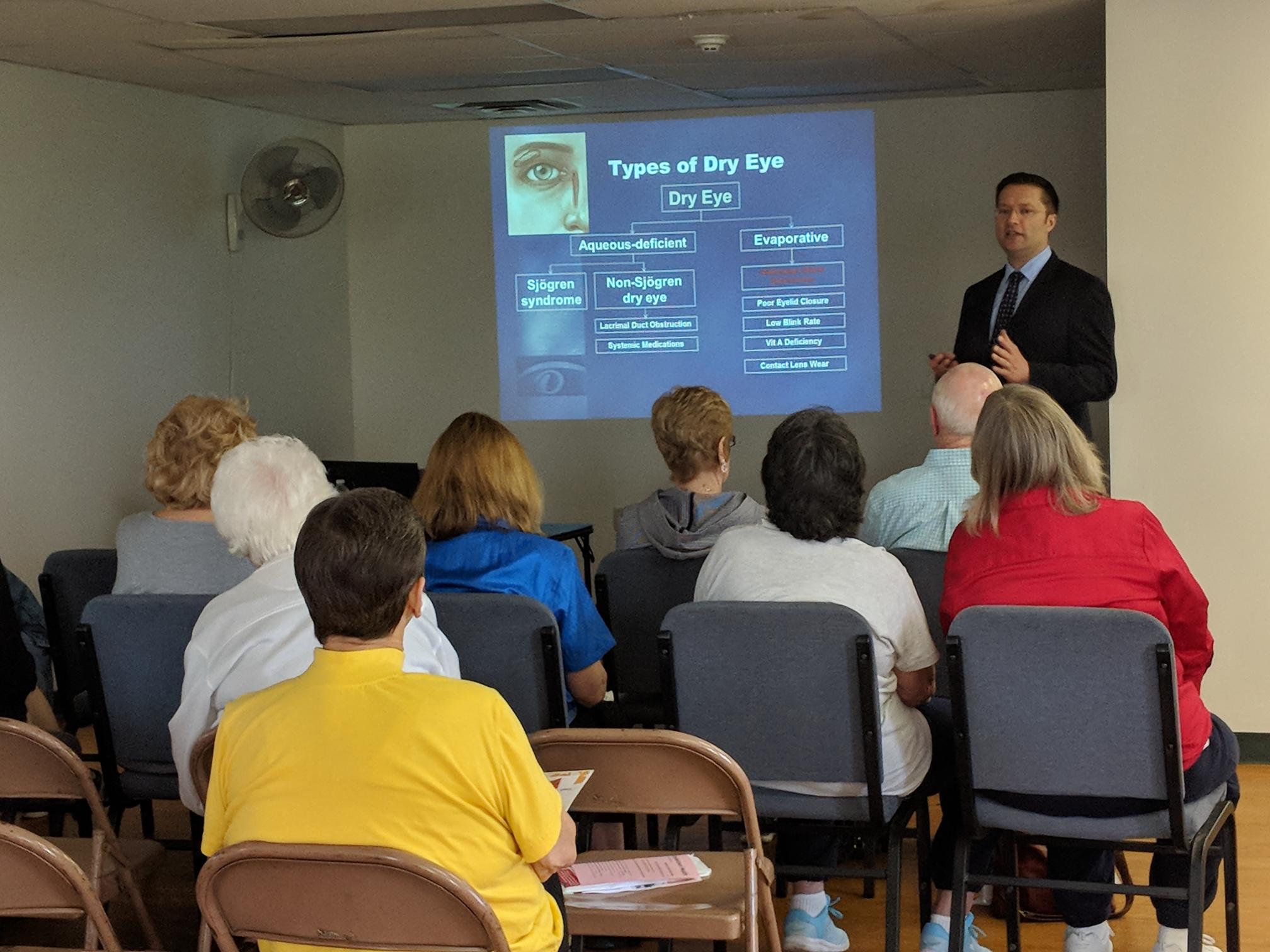 Dr. Lesniak leads the discussion on Dry Eye at Warminster Community Park, PA.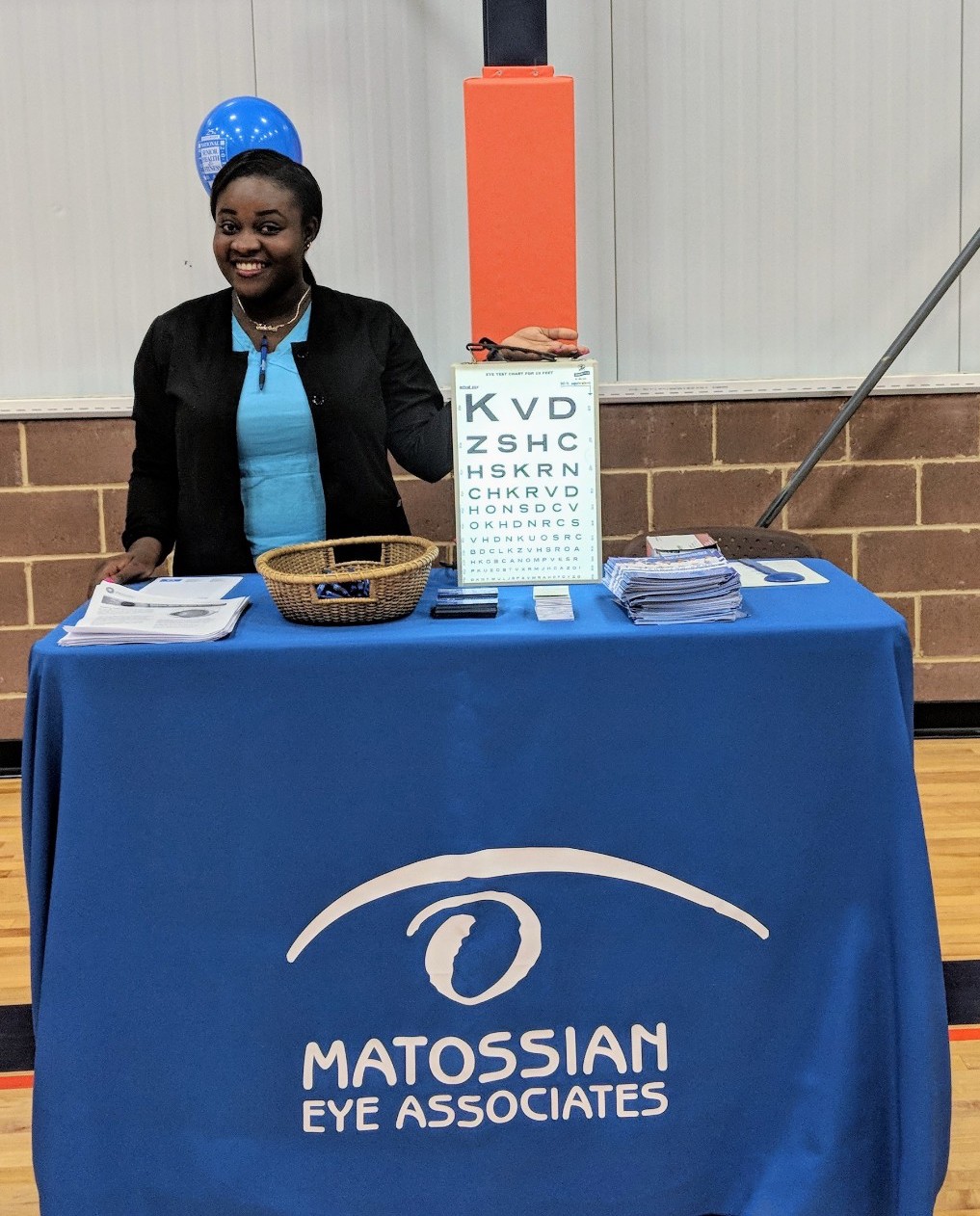 Ophthalmic Technician Shabatinie provided information on the aging age and vision screenings at the Team 85 Health and Fitness Senior Community Day in Bordentown, NJ.
If you would like MEA to provide vision screenings or share eye care insights at your next event, please call the Marketing Coordinator at Matossian Eye Associates, who can be reached at 609-882-8833, option 8.